Electric Deck Oven Two Tray Series
SLE-2004
Complying with European union safety standards, Sheang Lien Transparent-Type Deck Oven is a high performance oven specially designed for high volume baking, pizza, and all-purpose operations. Unique in both design and technology, the oven is not only an excellent baking solution, but also its contemporary style serves as a centerpiece for today's high-end baking industry.

Oven's versatility makes it suitable for a wide range of products. This modular oven is suitable for any production capacity; the number of decks can be gradually increased as your business grows. The steam produced is humid and instantaneous and the amount generated can be programmed according to the product being baked.
Features
1. Attractive Look with Contemporary Style
Transparent-Type not only delivers the ultimate performances, but also enhances your working and selling environment with an attractive look. This type is very suitable to demonstrate the baking and cooking processes for the customer in bakeries, restaurants and pizza houses, adding a distinct selling point.

2. Reliable Top and Bottom Heating Elements
Independent, operator controlled top & bottom heating elements provide an optimal heat distribution over the entire chamber. The resulting optimal thermal condition of the chamber uniformly transfers the heat to the products. The bottom set of electric heating elements attaches to the underside of the hearth, and the top set attaches to the ceiling of the chamber. Top and bottom digital thermostats control each set of heating elements, allowing operators to determine the ratio of top vs. bottom heat and offer infinite possibilities to adjust the oven for the baking of every conceivable product.

3. Precise Digital Temperature Control
The temperature control device is composed of an digital controller with LED temperature display and a stainless k-type sensor. Both the controller with 0.1 resolution capacity and the swiftly detecting sensor provide operators precise temperature control competence.

4. Comprehensive Control Functions
The moisture control damper, oven chamber light, and digital timer with continuous-ring, audible alarm and manual shut-off are standard to offer comprehensive control functions.

5. Energy Saving
Because of low-thermal-conductivity insulation and precise digital temperature control, heat retention of the oven is excellent and over heating is eliminated. The heaters do not have to work all the time ,and high heat retention makes the oven to reach desired temperature in the short time. These features greatly reduce unnecessary energy wasting, saving money for the owner.

6. Large Supervising Window
Its door is equipped with a large window of tempered glass. This makes it easy to supervise the baking and also let operators or even customers see the baking food in the oven.
Options & Accessories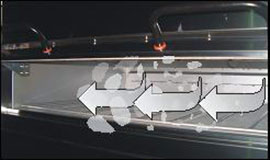 Compartment Steam Generator
The compartment steam generator is installed above heating elements. The compartment absorbs recycle upward heat and generates strong steam while water is being injected into the compartment. The steam generator does not consume any extra electric power and ensures rapid recovery.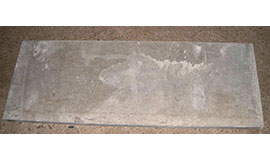 Stone Hearth
The stone hearth produces a crispier bottom crust and more golden brown color for food. The stone is cut into several separate decks to get rid of thermal expansion issue.
Two Tray Spec
Best Sale
Electric Deck Oven Two Tray Series, Bakery Equipment, Catering Equipment Supply For Over 30 Years SHEANG LIEN
Sheang Lien Industrial Co., Ltd., since 1997, is one of the Electric Deck Oven Two Tray Series | bakery equipment suppliers based in Taiwan.
Commercial bakery and catering equipment built with CE certification and ERP, PDM, SOP management systems, including dough mixers, planetary mixers, spiral mixers, dough sheeters, deck ovens, bread slicers, rotary ovens, proofers, dough dividers, dough rounders, etc.
SHEANG LIEN has been offering customers high-quality bakery equipment & catering equipment, both with advanced technology and 32 years of experience, SHEANG LIEN ensures each customer's demands are met.
View our quality products
Bread Slicer
,
Upright Freezer
,
Upright Chiller
,
Workbench
,
Deck Oven
,
Dough Divider
,
Flour Shifter
,
Cooking Mixer
,
Planetary Mixer
,
Proofer
,
Rotary Oven
,
Spiral Mixer
,
Dough Moulder
,
Dough Rounder
,
Dough Sheeter
,
Deep Fryer
,
Puff Machine
,
Steamer
and feel free to
Contact Us
.
---
Hot Products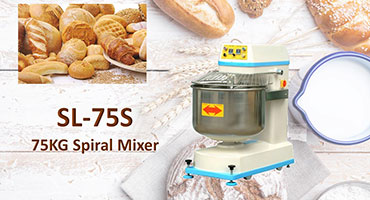 Spiral Mixer
We have brought extensive knowledge to its high quality mixers in the past 30 years.
Read More