Planetary Mixer
Cake Mixer, Dough Mixer
Planetary mixer features a fixed, non-rotating bowl. The bowl is latched onto the base of the machine and can be raised into the mixing position, and inversely lowered to remove the bowl. A great advantage of this mixer type is the availability of different attachments that can be used when mixing.

In almost every pastry shop or bakery you will find at least one planetary mixer. The reason these mixers are so common is that they offer greater versatility. Often, bakers and pastry chefs will use the paddle attachment for blending or creaming products. This includes pie crust dough, scones, cookie dough or cake filling. The whip attachment is commonly used to aerate mixtures such as meringue, sponge cake, whipped cream, and mousse. Lastly, the dough hook attachment is typically used in pizza shops and small bread bakeries.
---
Best Sale
Planetary Mixer | Bakery Equipment | Catering Equipment Supplier - SHEANG LIEN
Sheang Lien Industrial Co., Ltd., since 1997, is one of the Planetary Mixer | bakery equipment suppliers based in Taiwan.
Commercial bakery and catering equipment built with CE certification and ERP, PDM, SOP management systems, including dough mixers, planetary mixers, spiral mixers, dough sheeters, deck ovens, bread slicers, rotary ovens, proofers, dough dividers, dough rounders, etc.
SHEANG LIEN has been offering customers high-quality bakery equipment & catering equipment, both with advanced technology and 32 years of experience, SHEANG LIEN ensures each customer's demands are met.
View our quality products
Bread Slicer
,
Upright Freezer
,
Upright Chiller
,
Workbench
,
Deck Oven
,
Dough Divider
,
Flour Shifter
,
Cooking Mixer
,
Planetary Mixer
,
Proofer
,
Rotary Oven
,
Spiral Mixer
,
Dough Moulder
,
Dough Rounder
,
Dough Sheeter
,
Deep Fryer
,
Puff Machine
,
Steamer
and feel free to
Contact Us
.
---
Hot Products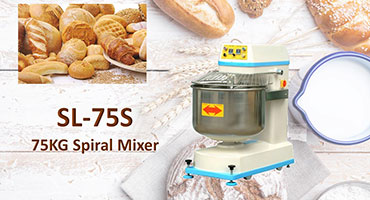 Spiral Mixer
We have brought extensive knowledge to its high quality mixers in the past 30 years.
Read More