Toast Production Line
Increase in efficiency is the keyword by developing bakery production lines
Our engineers and developers are well known in the world of bakers, cake production lines and other bakery production lines. We at Shean Lien knows what kind of problems are need to be solved to increase the production performances in bakeries. That's why we are developing and building production lines for bakeries all over the world in increasing numbers.

Modular Build
Our bakery equipment is modular build, this makes it easy to add machine(s) to existing production line or build your own. This offers many possibilities for your choice of products and production process.

Easy to Use
Ease of operation is inseparably linked with our machines and increases work satisfaction. Clear and well-placed control panels contribute to a smooth running production process. Machines are equipped with clearly marked and easy to operate buttons to set and store various parameters and recipes.

Materials Used
We only use high quality materials and components; all our machines are made of stainless steel and other non-corroding materials.

In the feedback of customers, the toast production line
* 1250% increase in production efficiency.
* Texture and flavor a lot better.
* 320% more orders from department store& hypermarkets.
* Reduced staff costs 20%.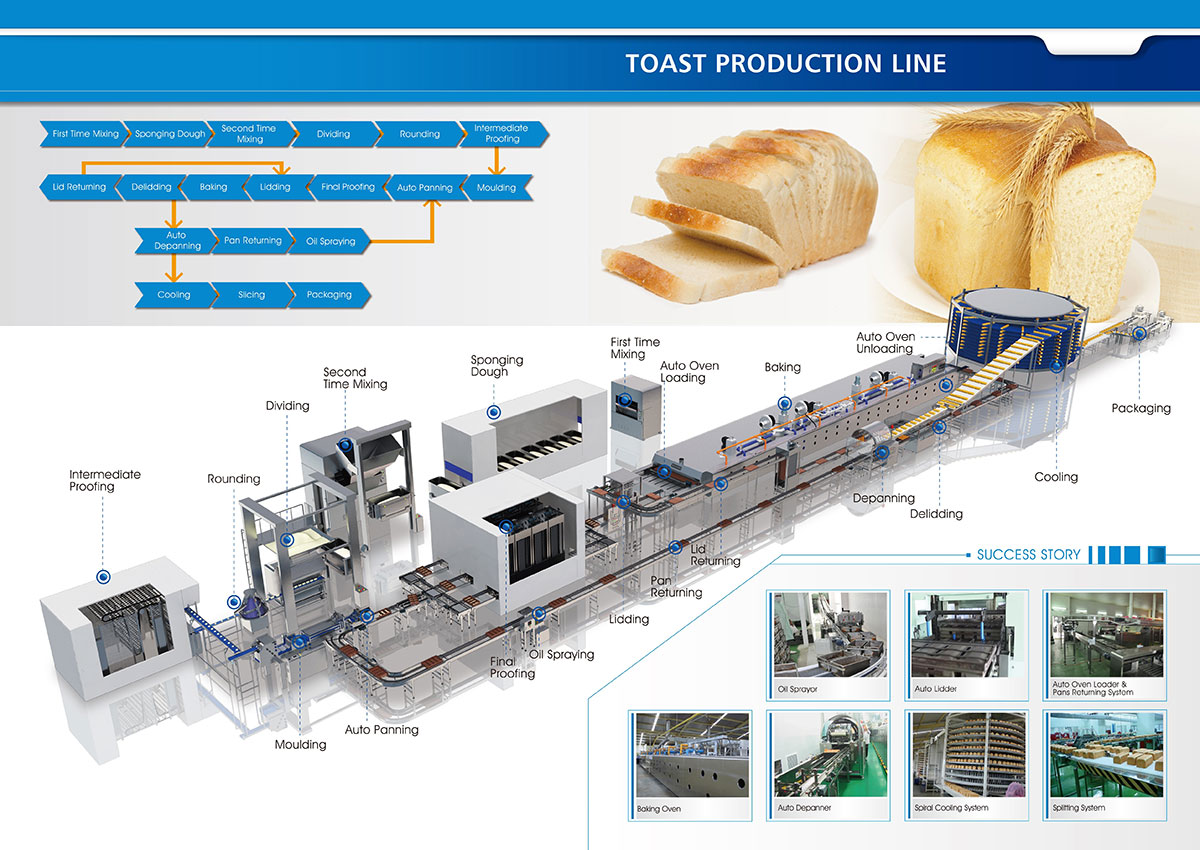 Toast Production Line Solutions
Best Sale
Over 30 Years Bakery Equipment | Kitchen Equipment Manufacturer | SHEANG LIEN
Located in Taiwan, Sheang Lien Industrial Co., Ltd., since 1997, is a bakery and kitchen equipment supplier. Their equipment has been sold in over 60 countries.
Commercial bakery and catering equipment built with CE certification and ERP, PDM, SOP management systems, including dough mixers, planetary mixers, spiral mixers, dough sheeters, deck ovens, bread slicers, rotary ovens, proofers, dough dividers, dough rounders, etc.
SHEANG LIEN has been offering customers high-quality bakery equipment & kitchen equipment, both with advanced technology and 32 years of experience, SHEANG LIEN ensures each customer's demands are met.
View our quality products
Bread Slicer
,
Upright Freezer
,
Upright Chiller
,
Workbench
,
Deck Oven
,
Dough Divider
,
Flour Shifter
,
Cooking Mixer
,
Planetary Mixer
,
Proofer
,
Rotary Oven
,
Spiral Mixer
,
Dough Moulder
,
Dough Rounder
,
Dough Sheeter
,
Deep Fryer
,
Puff Machine
,
Steamer
and feel free to
Contact Us
.
---
Hot Products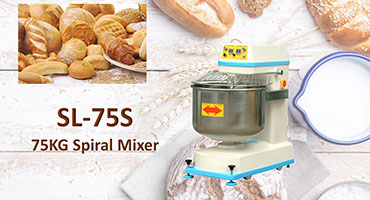 Spiral Mixer
We have brought extensive knowledge to its high quality mixers in the past 30 years.
Read More