Quality Policy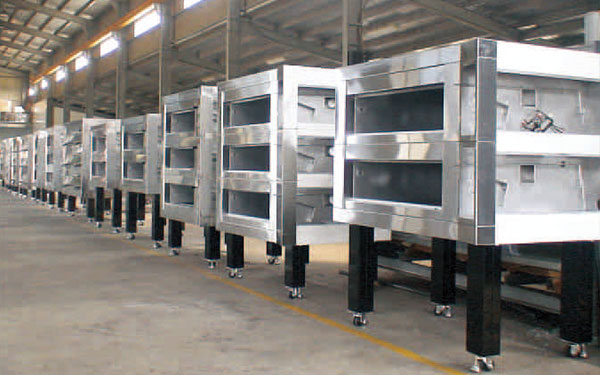 It is Quality Policy that we deliver on the basis of an effective quality system the best products and services to ensure perfect service, of the highest quality, The need for continuous improvement means that each and every employee must be fully aware of the quality aspects of his or her individual work with our effort in all employment participation, continuing improvement and better customer satisfaction, and never-ending R&D innovations that exceed our customers requirements.

For our clients worldwide, Sheang Lien does the very best to provide excellent Bakery & Kitchen equipment and its related services to strengthen our long-term mutually beneficial partnership. With our continuous improvements on research and development, well-managed design, manufacture capability, decision-making practices, and Integrate quality management principles into critical business processes and to make our customers' total experience with Sheang Lien is the best in the industry.

As a reliable partner and certified supplier, Sheang Lien business sustain success and to keep quality standards great, We aim to provide clients with comprehensive satisfaction by Continuous quality improvement by processes with validation structures. Sheang Lien Bakery & Kitchen equipment concentrates on continuous improvement - of people, products and processes, scientific knowledge of Baking & cooking safety and efficiency. Our company, Sheang Lien, drives excellence and creativity across all industries concentrates enthusiasm on every aspect to establish the enterprise culture of service perfection, quality superiority, and never-ending research, development and improvement. This has laid the foundations for the responsible and effective implementation of quality assurance systems in business with global market access.

We Carefully selects prime part suppliers for quality assurance. We promise to keep improving every tiny aspect in all our products, processes and services to present superior equipment Achieve operational excellence and service to our clients as an essential in securing the future of the company.

We strive to provide reliable Bakery & Kitchen equipment; CE quality policy is thoroughly carried out in Sheang Lien . Meanwhile, ERP, PDM, SOP and other management systems are applied to complete material and process management. In addition, To ensure success, quality management will take on an even more central role in our corporate policy. we are continuously upgrading the quality management system in all stages ranging from order receipt, development, production to shipment.
Best Sale
Over 30 Years Bakery Equipment | Kitchen Equipment Manufacturer | SHEANG LIEN
Located in Taiwan, Sheang Lien Industrial Co., Ltd., since 1997, is a bakery and kitchen equipment supplier. Their equipment has been sold in over 60 countries.
Commercial bakery and catering equipment built with CE certification and ERP, PDM, SOP management systems, including dough mixers, planetary mixers, spiral mixers, dough sheeters, deck ovens, bread slicers, rotary ovens, proofers, dough dividers, dough rounders, etc.
SHEANG LIEN has been offering customers high-quality bakery equipment & kitchen equipment, both with advanced technology and 32 years of experience, SHEANG LIEN ensures each customer's demands are met.
View our quality products
Bread Slicer
,
Upright Freezer
,
Upright Chiller
,
Workbench
,
Deck Oven
,
Dough Divider
,
Flour Shifter
,
Cooking Mixer
,
Planetary Mixer
,
Proofer
,
Rotary Oven
,
Spiral Mixer
,
Dough Moulder
,
Dough Rounder
,
Dough Sheeter
,
Deep Fryer
,
Puff Machine
,
Steamer
and feel free to
Contact Us
.
---
Hot Products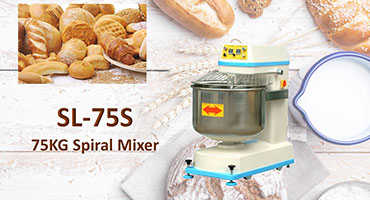 Spiral Mixer
We have brought extensive knowledge to its high quality mixers in the past 30 years.
Read More