Dough Rounder
Continuous feeding by hand, single setting for different weights. The water content of dough can be up to 70%. Suitable for bread, toast baguette, pizza and etc., anti-adhesive process-no sprinkling flour is needed. Various speed control by inverter.
---
Best Sale
Dough Rounder | Bakery Equipment | Catering Equipment Supplier - SHEANG LIEN
Sheang Lien Industrial Co., Ltd., since 1997, is one of the Dough Rounder | bakery equipment suppliers based in Taiwan.
Commercial bakery and catering equipment built with CE certification and ERP, PDM, SOP management systems, including dough mixers, planetary mixers, spiral mixers, dough sheeters, deck ovens, bread slicers, rotary ovens, proofers, dough dividers, dough rounders, etc.
SHEANG LIEN has been offering customers high-quality bakery equipment & catering equipment, both with advanced technology and 32 years of experience, SHEANG LIEN ensures each customer's demands are met.
View our quality products
Bread Slicer
,
Upright Freezer
,
Upright Chiller
,
Workbench
,
Deck Oven
,
Dough Divider
,
Flour Shifter
,
Cooking Mixer
,
Planetary Mixer
,
Proofer
,
Rotary Oven
,
Spiral Mixer
,
Dough Moulder
,
Dough Rounder
,
Dough Sheeter
,
Deep Fryer
,
Puff Machine
,
Steamer
and feel free to
Contact Us
.
---
Hot Products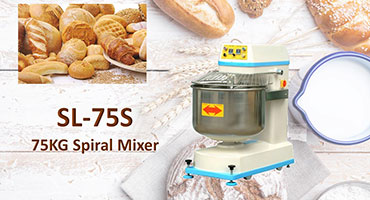 Spiral Mixer
We have brought extensive knowledge to its high quality mixers in the past 30 years.
Read More