How Croissants are Made
Metric Recipe
* Milk: 2.942 kg
* Bread Flour: 4.599 kg
* Yeast (Dry): 112g
* Sugar: 447g
* Salt: 112g
* Butter: Softened for mixture into dough 559g

Standard Recipe
* Milk: 6.49 lb.
* Bread Flour: 10.14 lb.
* Yeast (Dry): .25 lb.
* Sugar: .99 lb.
* Salt: .25 lb.
* Butter: Softened for mixture into dough 1.23 lb.
* Butter: Reserved for butter block 2.551 kg
* Butter: Reserved for butter block 5.62 lb.
Methodology
Mixing
This is a straight mix, add all your ingredients into a Spiral Mixer and mix for 4 minutes on low and 2 minutes on high. Reserve butter that has been scaled for your butter block. You will need this later!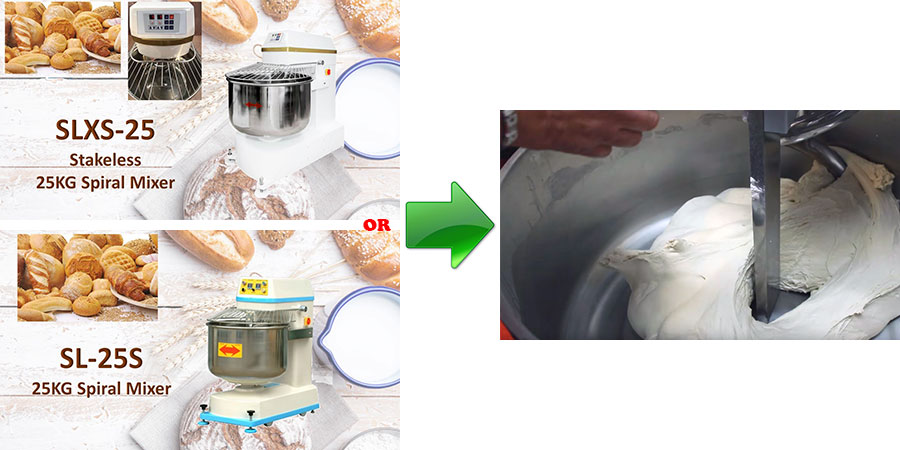 Retarding
For our recipe, we have elected to refrigerate overnight. This will help cool down the dough and allow the glutens to relax.

Butter Block
Mix the butter that was reserved for the butter block with a Planetary Mixer until pliable. Once pliable, form butter into a flat block like shape between two layers of parchment paper. Refrigerate your newly formed butter block for approximately 1/2 hour until firm. The consistency should still be somewhat pliable.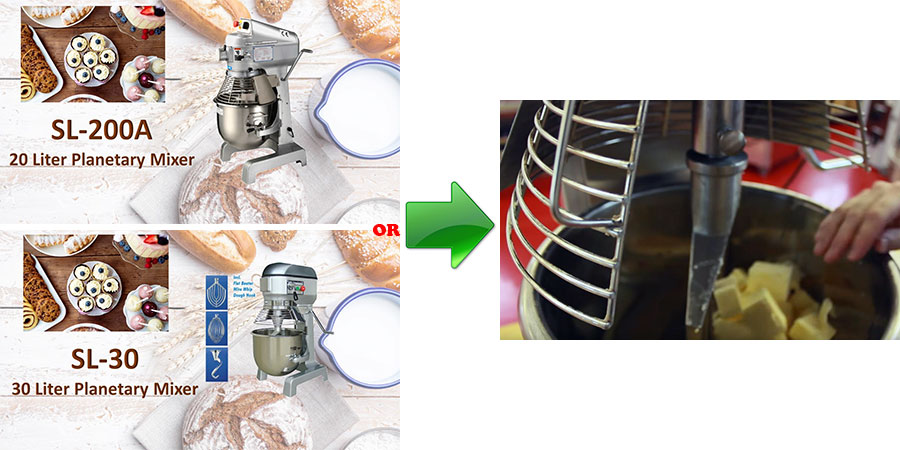 Locking Butter Block
we opted to use a manual method for locking the butter into the dough. You will want to make sure that your dough completely envelops the butter block. Be sure to overlap dough pieces so that a seam is made.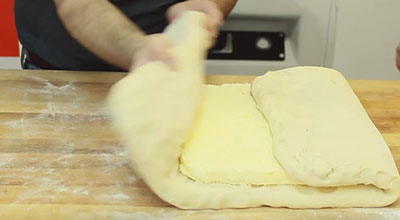 Laminating & Folding
Generally speaking, croissant dough must be laminated and folded three times. We opted to laminate once, then fold our dough and laminate a second time. We then refrigerated the dough for one hour and proceeded to laminate and fold the dough again. After the third fold, a final retarding phase is required.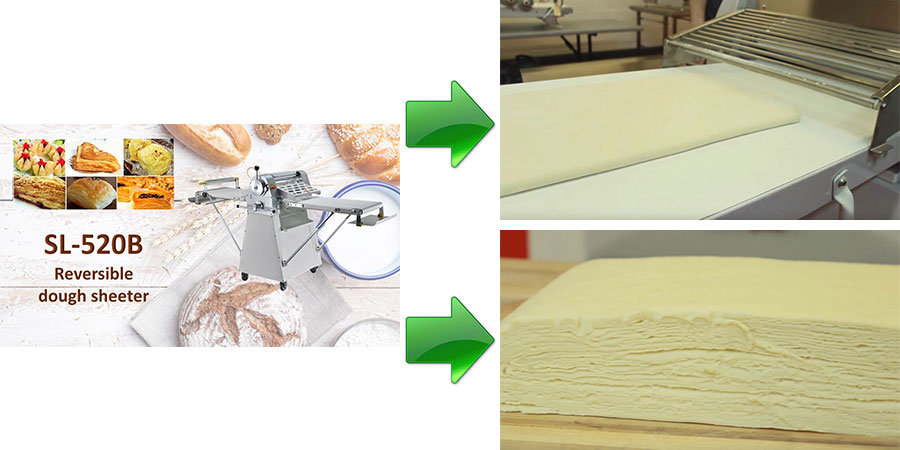 Final Retarding Phase
As previously mentioned, after the third fold a final retarding phase is required. We opted to refrigerate our dough for one hour, however you can opt to refrigerate even longer - up to overnight.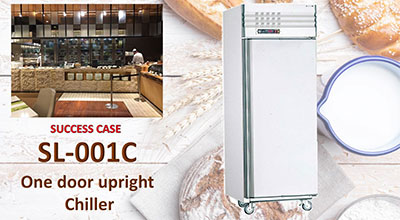 Cutting
Once the final retarding phase is complete, take your folded piece of dough and perform a final lamination. Once the dough reaches the proper thickness, release the cutting attachment on your sheeter and proceed to cut the dough into triangular shapes.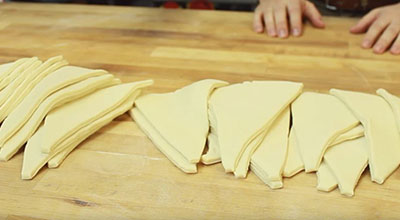 Shaping
Once cut, take your triangular piece of dough and begin by stretching the dough. Once stretched, place it onto your work station. Proceed to roll into the familiar croissant shape. Optionally, you may also choose to curl/create a curved shape with your newly formed croissant.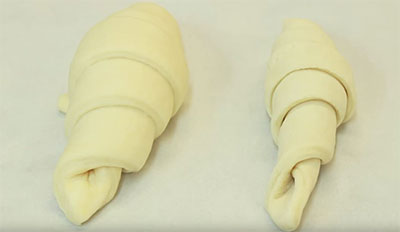 Proofing
Allow your newly formed croissant to proof at room temperature for approximately 2 - 3 hours.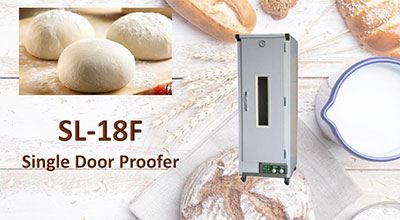 Baking
Bake in a preheated convection oven at 350°F for 15 - 20 minutes. Total baking times and temperatures may vary according to your oven, altitude and baking environment.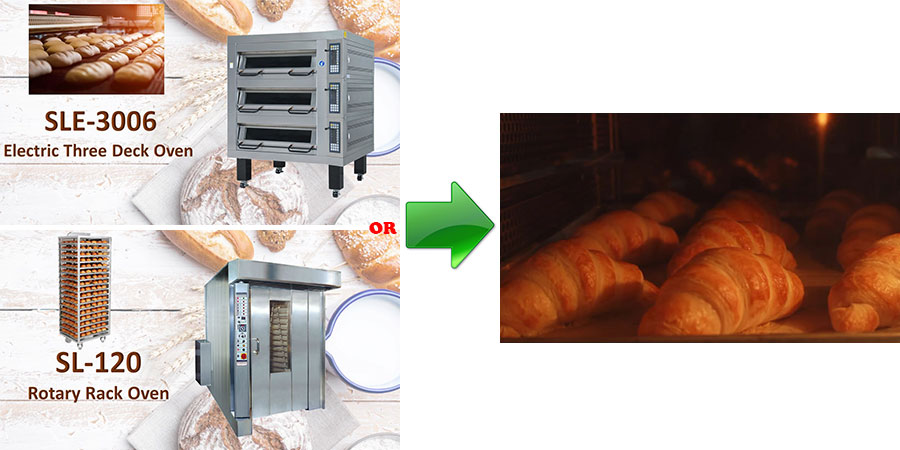 Cool & Serve
Enjoy your freshly baked croissants. Yields approximately 80, 5 oz. croissants.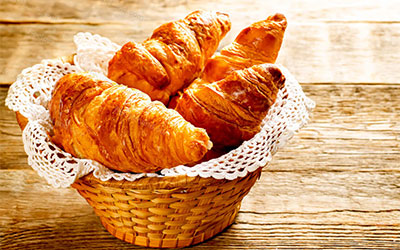 Related Products

---
Best Sale
Over 30 Years Bakery Equipment | Kitchen Equipment Manufacturer | SHEANG LIEN
Located in Taiwan, Sheang Lien Industrial Co., Ltd., since 1997, is a bakery and kitchen equipment supplier. Their equipment has been sold in over 60 countries.
Commercial bakery and catering equipment built with CE certification and ERP, PDM, SOP management systems, including dough mixers, planetary mixers, spiral mixers, dough sheeters, deck ovens, bread slicers, rotary ovens, proofers, dough dividers, dough rounders, etc.
SHEANG LIEN has been offering customers high-quality bakery equipment & kitchen equipment, both with advanced technology and 32 years of experience, SHEANG LIEN ensures each customer's demands are met.
View our quality products
Bread Slicer
,
Upright Freezer
,
Upright Chiller
,
Workbench
,
Deck Oven
,
Dough Divider
,
Flour Shifter
,
Cooking Mixer
,
Planetary Mixer
,
Proofer
,
Rotary Oven
,
Spiral Mixer
,
Dough Moulder
,
Dough Rounder
,
Dough Sheeter
,
Deep Fryer
,
Puff Machine
,
Steamer
and feel free to
Contact Us
.
---
Hot Products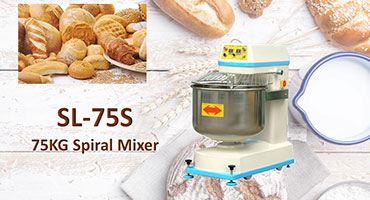 Spiral Mixer
We have brought extensive knowledge to its high quality mixers in the past 30 years.
Read More