How Baguettes are Made
Metric Recipe
* Water: 9.04 kg
* Bread Flour: 13.12 kg
* Yeast (Dry): 90g
* Salt: 302g

Standard Recipe
* Water: 19.95 lb.
* Bread Flour: 28.92 lb.
* Yeast (Dry): .20 lb.
* Salt: .66 lb.
Methodology
Mix Ingredients
Combine ingredients into a large Spiral Mixer, mixing for 4 minutes on low and 3 minutes on high.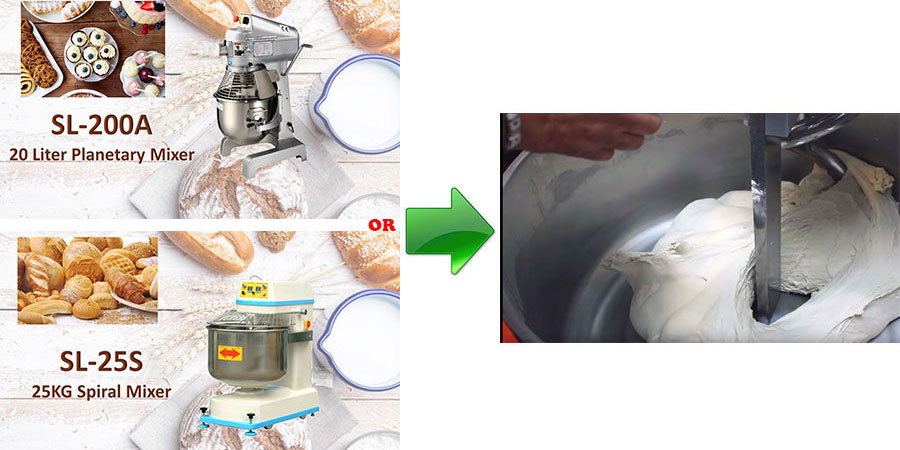 Bulk Proof
After mixing a bulk proof is done for about 45 minutes. This bulk dough is then flipped and allowed to rest for another 30 minutes.

Dividing
Using either a manual or mechanized process, divide the dough into 1 lb. - 1 lb. 2 oz. pieces.

Resting
Allow dough to have a resting period of approximately 15 - 20 minutes. This will allow the glutens to relax prior to shaping.
Molding
Using either a manual or mechanized process mould the divided pieces into long, baguette length pieces.

Retarding
We recommend retarding overnight for approximately 8 - 12 hours. This will help the dough develop character including flavor and air pockets.

Scoring
Scoring helps give baguettes their signature look. In addition, it also helps direct the flow as the bread expands during the baking process. This can help avoid "blowouts".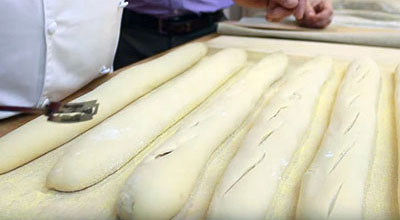 Bake
Baking may vary according to your production environment (factors include temperature, altitude and humidity). In our facility we baked at 400°F (200°C) for approximately 20 - 30 minutes. We also applied steam during the beginning of the baking process to help develop a nice crust.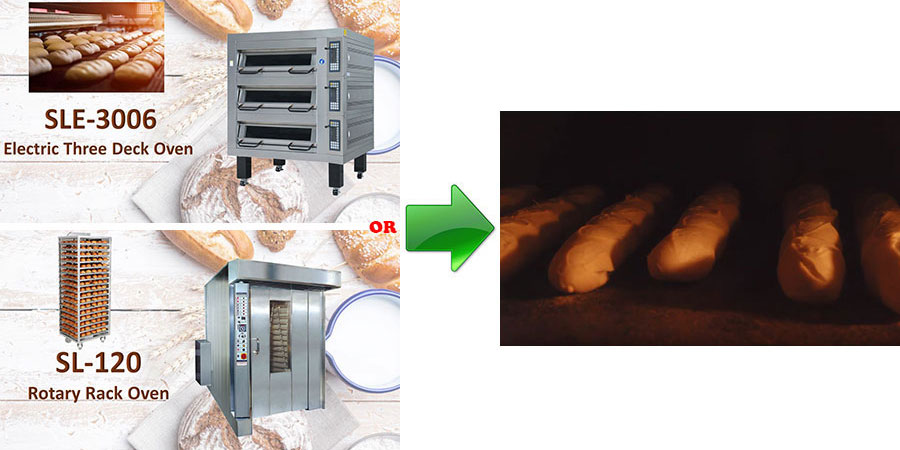 Cool & Serve
Enjoy your freshly baked French Baguettes either fresh out of the oven or with butter. Yields approximately 45 - 50 loaves.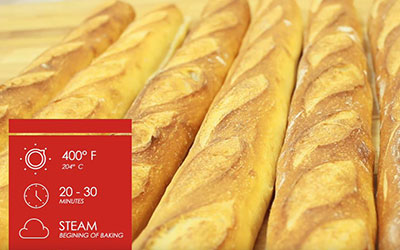 Related Products

---
Best Sale
Over 30 Years Bakery Equipment | Kitchen Equipment Manufacturer | SHEANG LIEN
Located in Taiwan, Sheang Lien Industrial Co., Ltd., since 1997, is a bakery and kitchen equipment supplier. Their equipment has been sold in over 60 countries.
Commercial bakery and catering equipment built with CE certification and ERP, PDM, SOP management systems, including dough mixers, planetary mixers, spiral mixers, dough sheeters, deck ovens, bread slicers, rotary ovens, proofers, dough dividers, dough rounders, etc.
SHEANG LIEN has been offering customers high-quality bakery equipment & kitchen equipment, both with advanced technology and 32 years of experience, SHEANG LIEN ensures each customer's demands are met.
View our quality products
Bread Slicer
,
Upright Freezer
,
Upright Chiller
,
Workbench
,
Deck Oven
,
Dough Divider
,
Flour Shifter
,
Cooking Mixer
,
Planetary Mixer
,
Proofer
,
Rotary Oven
,
Spiral Mixer
,
Dough Moulder
,
Dough Rounder
,
Dough Sheeter
,
Deep Fryer
,
Puff Machine
,
Steamer
and feel free to
Contact Us
.
---
Hot Products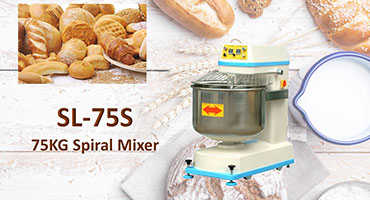 Spiral Mixer
We have brought extensive knowledge to its high quality mixers in the past 30 years.
Read More